Licensed Counselors
James A. Stafford, MA, LCPC
– Executive Director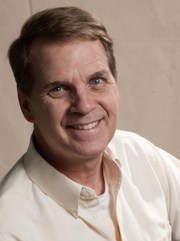 As a therapist, Jim works with a broad spectrum of adult issues. His background includes experience with men's issues, all types of addiction counseling, couples and marriage counseling, adjustment disorders, mood disorders and issues of faith. Jim has successfully treated patients with various personality disorders including NPD, and Borderline Disorders. He is also experienced in treating clients with psychotic symptoms like Schizophrenia, severe major depression and Bi Polar Disorders. He is certified and trained in EMDR therapy to help treat victims of trauma, rape or sexual assault, and those suffering from PTSD.
He believes that treatment is not meant to be long term, except or under special circumstance, so he wants to treat the client quickly and effectively, so they can return to a trans-crisis level of control in their life. He received his master's in Christian Counseling & Discipleship from Capital Bible Seminary and received his Professional Counseling license from Liberty University. He worked for a marketing company for over 15 years and later became a congregational care pastor for 9 years at Cedar Grove United Methodist Church. He believes the experience he has in various fields allows him to successfully treat a wide spectrum of clients that walk into his office.
---
Jessica Landis, M.Ed., LCPC, NCC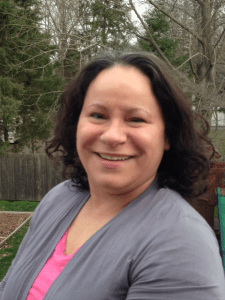 Jessica received her B.S. in Psychology in 1991 and her M.Ed. in Counseling in 1998 from the University of Pittsburgh. She has taken additional coursework at Loyola University, Goucher College, and Anne Arundel Community College along the way. She has over 23 years of experience working with children, adolescents and adults. She began her career as a counselor in the area of community mental health and supported adult clients with severe and persistent mental illness in a supportive housing environment where they could learn basic skills of daily living to be able to successfully function individually within their community. She provided case management support by helping her clients navigate benefit acquisition (such as SSI, SSDI, Medical Assistance and housing), establish medical and mental health management, and by providing healthy opportunities to socialize with others. Jessica also had the opportunity to supervise the daily program management of 25 clients who lived within the supportive housing environment.
While Jessica worked in community mental health she returned to school to earn her M.Ed. in Counseling to be able to work with children in the school setting. She had the opportunity to counsel briefly in the Pittsburgh Public School system before she moved to Maryland and began her work as a Professional School Counselor with the Anne Arundel County Public Schools from 2001 – 2013. Jessica is a Maryland Certified K – 12 School Counselor. In 2013 she decided to step away from full-time work in the schools to be able to focus on the work of being a full-time mom. Jessica earned her LCPC in 2013 and after a year of being a full-time mom she began part-time work as a counselor at Anne Arundel Counseling. Additionally, she worked part-time as a counselor at The Center for Counseling Arts when she lived in Pittsburgh.
She is experienced in dealing with anxiety, depression, Postpartum Depression, grief, life transitions, relationship issues, including pre-marital and marital work, stress and school related issues. She believes that the path towards wellness is multifaceted and can include exploration of mental, spiritual and physical health.
---
Samantha J. Klunk, M.Ed., LCPC
Samantha received her Bachelor of Arts in History with a minor in Psychology from Dominican College of Blauvelt, NY in 2012, and her Masters in Counselor Education from the University of Maryland Eastern Shore in 2014. While completing her Masters, Samantha was able to gain experience counseling students in a high school setting. Samantha has received training in trauma informed care, motivational interviewing, and crisis management strategies.
As a clinician, Samantha has experience providing solution focused therapy to patients experiencing acute mental health crises and comorbid disorders. Samantha has successfully assisted patients with addiction disorders, anxiety disorders, Bipolar disorder, Depression, psychotic disorders, PTSD, somatoform disorders, and personality disorders.
Samantha's true passion is working with individuals to assist with the connection of the mind, body, and spirit. She thoroughly enjoys assisting individuals improve their lives and fully develop to their own potential.
---
Ashlee (Nikki) Young, MS, LCPC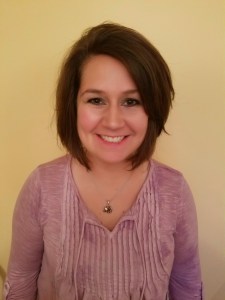 Nikki has worked in a variety of counseling settings, where she has experience working with individuals (children, adolescents, and adults), couples, families, and groups. She especially has training and experience working with child and adult survivors of trauma/abuse. Nikki specializes in, but not limited to, the following: depression, anxiety, panic, domestic violence, sexual assault, trauma, substance abuse, addictions, grief, loss, life transitions/adjustments, self-esteem, relationships, codependency, women's issues, and goal-setting.
Nikki embraces a holistic therapeutic model, addressing mind, body, and spirit. She strongly takes into consideration and emphasizes the unique qualities of each of her clients and their individual needs. She guarantees a relaxing, non-judgmental, supportive therapeutic environment for her clients. Although generally a more person-centered approach is utilized, Nikki always challenges her clients to reach the goals they desire for themselves and sometimes takes on a more directive approach. Nikki is an eclectic psychotherapist, as she recognizes every client is different, therefore embraces the notion that one approach does not fit all. Nikki has passionately been in the counseling field since 2007 and loves what she does.
---
Terri Miller, MS, LCPC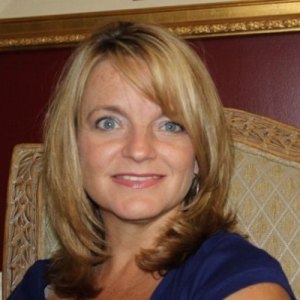 Terri is new to the Annapolis area coming from Jacksonville Florida, where she has been practicing as a Licensed Mental Health Counselor for several years. She earned her Master of Science in Clinical Mental Health Counseling from the University of North Florida and has a Bachelor of Arts degree in Psychology from the University of Massachusetts. Being part of a Naval family, Terri completed her undergraduate and graduate education while moving to different duty stations and raising her three children.
As the wife of a, now retired, Navy service member, Terri understands the unique challenges faced by our military families and is able to truly connect with them as they achieve their therapeutic goals. While much of her experience and training has been in counseling children and adolescents, Terri also has specialized education in counseling military families, dealing with issues of trauma and crisis stabilization.
Terri understands the importance of faith and spirituality in fostering hope and healing through counseling. She completed graduate clinical training at the Baptist Medical Center in the Pastoral Care Department. There she spent a year in their Clinical Pastoral Education (CPE) program, which was an extensive interfaith educational experience. During her time as a counselor, Terri has helped clients with a wide range of mental illnesses from all age groups. She believes in a multidisciplinary and evidence-based approach to treatment to promote health and wellness for the person as a whole.
With this philosophy in mind, Terri understands the importance of treatment for mind, body, and spirit as it relates to each individual client's life experiences as well as their cultural and spiritual beliefs. Terri is passionate about creating an open and judgment-free therapeutic atmosphere where clients can feel safe to work through their most difficult experiences so that they are able to move forward in their lives in a healthy way.
---
Taking Clients Soon
---
Susan D. Buckingham, MSW, CAC-AD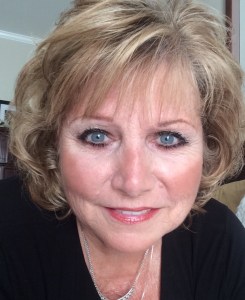 Susan enjoys partnering with adults who struggle with self-destructive behaviors such as substance abuse and co-occurring disorders. Her focus is on changing lives and on helping clients discover their strengths, building support systems, and developing healthy lifestyles which sets the foundation for life success. Susan has a broad range of clinical skills including individual, group, and family recovery counseling. She provides confidential services in the privacy of an office setting and assists clients and families in fostering the first steps to consider when addressing their substance use issues, as well as ongoing recovery treatment. Susan believes that all people if given a chance within a supportive environment, can change and move successfully towards a healthier lifestyle.
Susan has lived in Annapolis for 25 years where she raised three children and considers herself an Annapolitan. After serving the substance abuse local community, she has developed an evidence-based approach to treatment which allows her to effectively address emotional and behavioral issues for clients from diverse backgrounds. Susan has a Masters in Social Work (MSW), is Licensed in the State of Maryland and holds a Certified Associate Counselor in Addictions (CAC-AD).